VENDOR iQ Certified Collaborators
Elevate your vendor management to new heights with our Certified Collaborators.
A unique consortium of industry experts.
Our Certified Collaborators work with your specific needs in mind, delivering bespoke solutions to match your business requirements.
Accelerated
Implementation
Speed up the process of integrating new suppliers or frameworks into your existing operations with the support of our Certified Collaborators.
Benefit from the combined excellence of Vendor iQ's technology and the industry expertise of our Certified Collaborators to stay at the forefront of the industry.
Maximise your ROI by leveraging the synergies between VENDOR iQ and our Certified Collaborators.
Step into the future of vendor management with VENDOR iQ's Certified Collaborators.
Combine the power of cutting-edge technology with top-tier industry expertise for an unmatched vendor management experience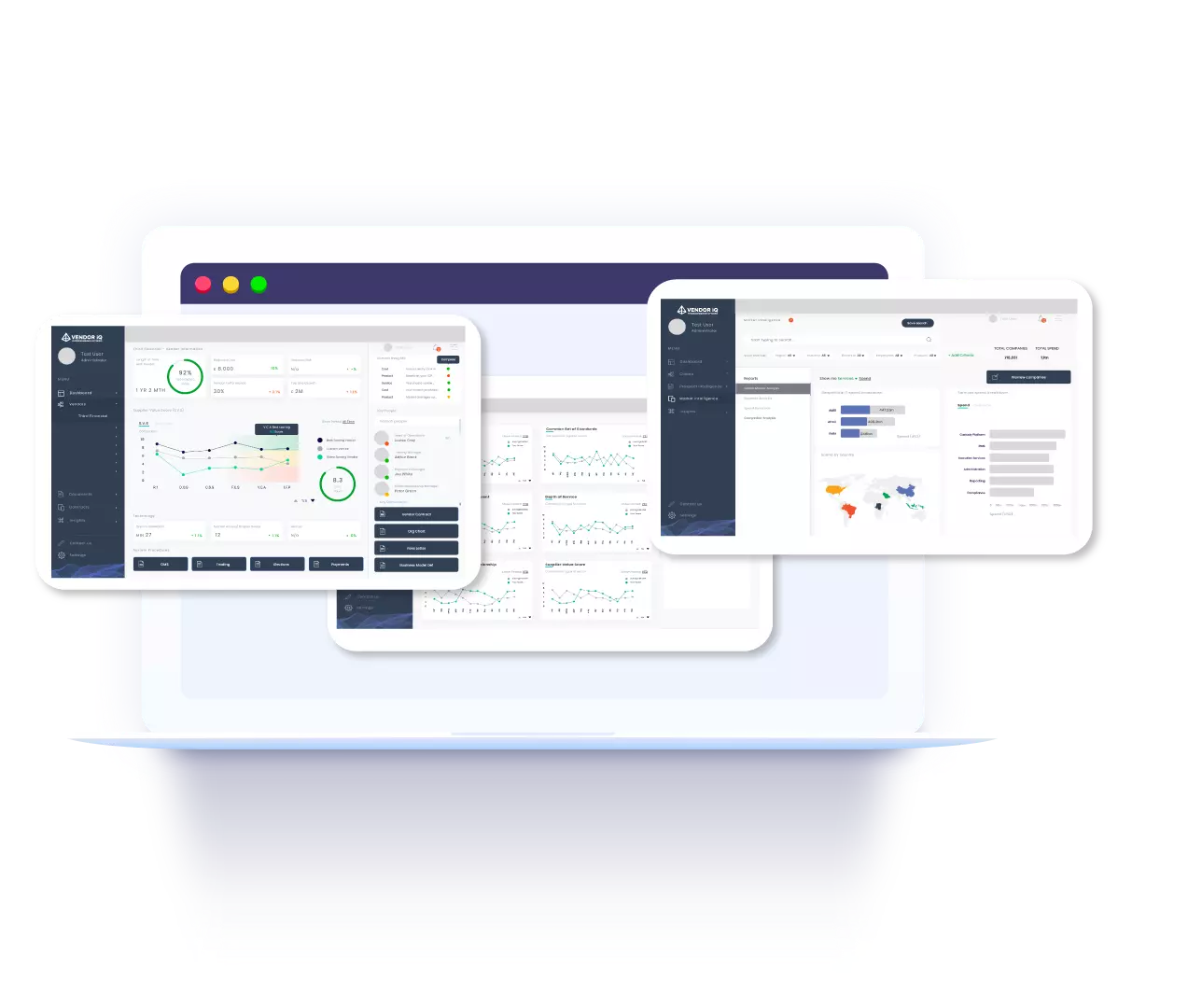 Handpicked consultants, renowned in their fields, available to guide you through your vendor management journey, whether it's implementing new suppliers or approaching regulatory change.
Access to top-tier expertise tailored to the specific needs of your project, providing additional support where you need it most.
With access to Vendor iQ's data and tools, our Certified Collaborators provide insights informed by the latest industry trends, ensuring your vendor management processes are always up-to-date.
For clients requiring an elevated level of service, our Certified Collaborators offer strategic consultancy alongside Vendor iQ products to ensure a smooth and efficient process.