GrapheneIS is excited to announce our strategic appointment of MJ Hudson, one of the most dedicated and respected regulatory solutions providers in the UK and Internationally.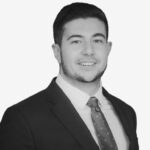 Kevin Mitchell
Co-Founder/CEO of Graphene
"We are genuinely excited to be working with MJ Hudson.  
Making a daunting journey into the regulated landscape smooth and relatively pain free the team at MJ have added significant value to the final stages of our build process through their consultative approach. 
 Mike Booth, Vasco Vicini and their amazing team have been incredibly supportive throughout and their openness to discussing existing and future ideas that relate to our growth plans has been a breath of fresh air. We look forward now to working with the team on supporting our direct authorisation." 
The GrapheneIS platform offers access to a full suite of investment services and is powered by a market leading white label investment technology and infrastructure that it arranges through global custodians onshore & offshore, across multiple asset classes and currencies.
GrapheneIS can bring about deals and investments (including arranging execution) across both public and private markets. Allowing clients to invest and hold a wide array of investment products
As our name suggests, we have built our business with clients interests and structural soundness at the core. Working with MJ Hudson has and will continue to be invaluable in our process of leading from the front of the investor services market.